For a series of convoluted reasons, GM decided it would be a good idea to sell the Cavalier in Japan. They wouldn't setup any sort of General Motors brand in Japan however, they would just have Toyota sell them. In Early 1996, the cars were in Japanese dealerships.
The cars were all made in Ohio, at the regular Cavalier plant, but to a stringent, premium specification. Inside, they were strictly right hand drive. Any surface GM could stretch a piece of leather over, they did. The rear seats had a center armrest, a bourgeois feature their American 'Cav siblings could only dream of. Also, the inside of the trunk lid… was carpeted. Apparently Japanese consumers at the time wanted that.
On the outside, The Toyota Cavalier received all amber turn signals, wider front fenders (although not a wider track width), and the wheels from the Cavaliers sporty cousin, the Pontiac Sunfire.
The only engine available was the cream of the crop LD9, a 2.4 liter, four cylinder engine producing a positively upmarket 150 horsepower and 155 pound-feet of torque.
As it turns out, Japanese people didn't want the mighty 'Cav. They thought it was put together poorly, and didn't buy that it was a luxury car. Stunning, I know. Even though they were cheap to buy at the time due to the strength of the Japanese currency, nobody did.
But this article isn't about whether they sold any of them. I don't care about Japanese Cavalier sales, you don't care about Japanese Cavalier sales. What did we get out of the Cavalier taking a vacation across the pacific?
The TRD Cav.
That's right.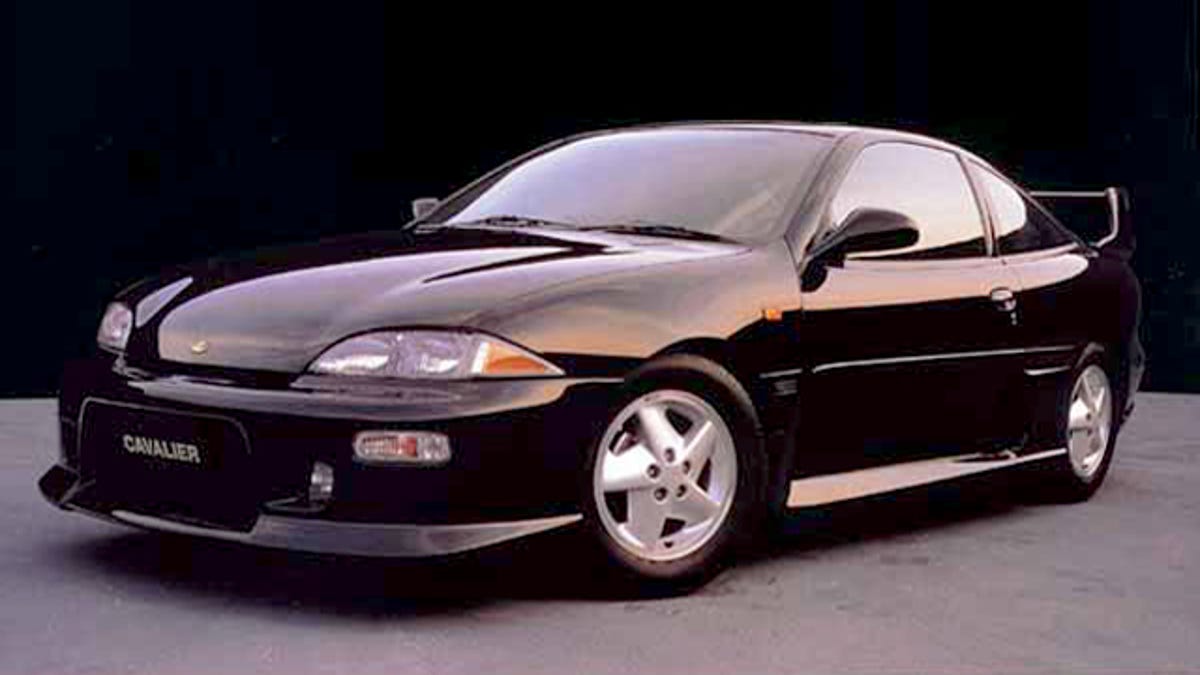 If you were one of fifty (lucky?) people, the Toyota Cavalier could be had with a full body kit by TRD. No, this is not some strange fan fiction. You haven't changed timelines. This is all real.
Under the hood? Well let me tell you what they put under the hood. Straight out of the Supra, the TRD 'Cav got a 2JZ.
Yeah, no, just kidding, sorry, doesn't get that good.
It was all bone stock besides the body kit. Regular LD9. Sorry, I know. Couldn't resist.
However, they did race in the 1997 All-Japan GT Championship.
It apparently had a turbocharged 3S-GE motor from an MR2. Sent about 300 horsepower to the front wheels. Never did very well, but still neat.
The car was pulled from Japan in the year 2000, failing to meet it's sales expectations. Was that the end of the story for the Cavalier's big Japanese adventure?
Yes.